<dl id="attachment_2101" class="wp-caption aligncenter" style="text-align: left; width: 726px;"><dt class="wp-caption-dt">

</dt><dd class="wp-caption-dd">View for Sale - Luxury Real Estate in Cape Coral Rose Garden on the Water</dd></dl>(Zusatzinfos auf deutsch finden Sie
hier
.)
This is an updated 1997 home; fantastic location in the Rose Garden; one of the nicest neighborhoods in Cape Coral, Florida; underground utilities; the street is known for its many royal palm trees; very quiet; perfect for walking, bicycle, inline-skating, etc.; 5 minutes to Tarpon Point, Marker 92 restaurant, shops, cafes. Click her for beautiful photo of Tarpon Point Marina in Cape Coral Rose Garden.
Featured house has private boat slip: new Tandeck boat dock with lift and canopy; 13,000 pounds boat lift; only about 10 minutes to the river, no lock!
[caption id="attachment_2105" align="aligncenter" width="441" caption="Aerial of Rose Garden Home for Sale in Cape Coral / Broker Realtor"]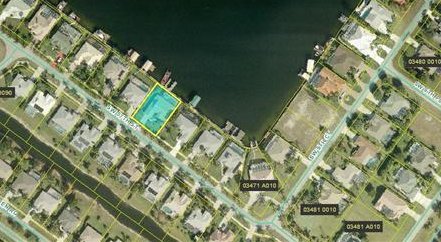 [/caption]
This home features a tile roof and beautiful landscaping. The curb appeal matches the area. The kitchen is all new with wood cabinets and granite countertops. The bathrooms were also upgraded with granite and new counters, the main shower got new glass doors. The heated swimming pool includes a salt cell for chlorine production, which makes the pool water very skin friendly - good for owners and guests with allergies and eye problems.
[caption id="attachment_2109" align="aligncenter" width="691" caption="Home for Sale, offered by Realtor, Rose Garden Cape Coral"]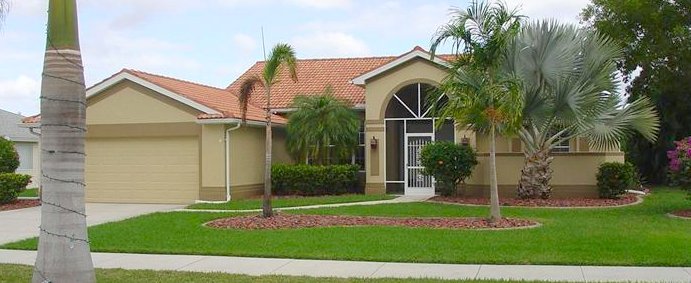 [/caption]
Asking price is $600,000, which is reasonable for this wonderful location, Gulf access and remodeling efforts. If bought through one of the Realtors of Sea Breeze International Management, this property qualifies for the Seabim Vacation Rental Portfolio for international guests. Here are some more listing infos. We will gladly answer your questions or offer you more luxury homes for sale, especially in Cape Coral, Captiva, Naples, on the island and on the beach. There are very attractive houses and also vacant land available.
Heimo W. Langenbach, qualifying Real Estate Broker for Sea Breeze International Management Corp. - Luxury Properties in Cape Coral, Fort Myers, Naples, Captiva - Vacation Homes and Rentals on the Gulf of Mexico, Florida  - seabim.com