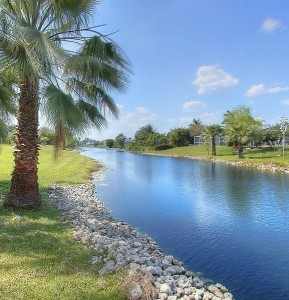 "Hi Lars.  We just wanted to thank all the team at Sea Breeze for our holiday in your villa and give you some feedback on Ozone. We really appreciate the excellent standard of the accommodation and your teams attention to detail.
The villa was exceptionally clean and well equipped and it seems almost petty to try and find any criticism
The kitchen was well stocked and all in good working order
The bed was really comfortable and we both remarked how well we slept
The pool was really warm and well maintained the poolside furniture all new and comfortable
The TV programmes were much enhanced by the movies on demand facility, which was much appreciated
It would have helped to have had a listing of all the channels available, it was not until the second week that we found BBC America
Thanks especially to Heimo and your plumber for replacing the hot water heater in such a short timespan
The noise from the construction of pool & lanai next door but one, and the traffic to Tarpon Point was not intrusive
Thanks again, please feel free to publish. Kind regards. Anne & Dave Carter"
Lars Rotthaus, Sea Breeze International Management Corp., Cape Coral, Florida, USA – Luxurious Real Estate in Cape Coral, Naples und Captiva.